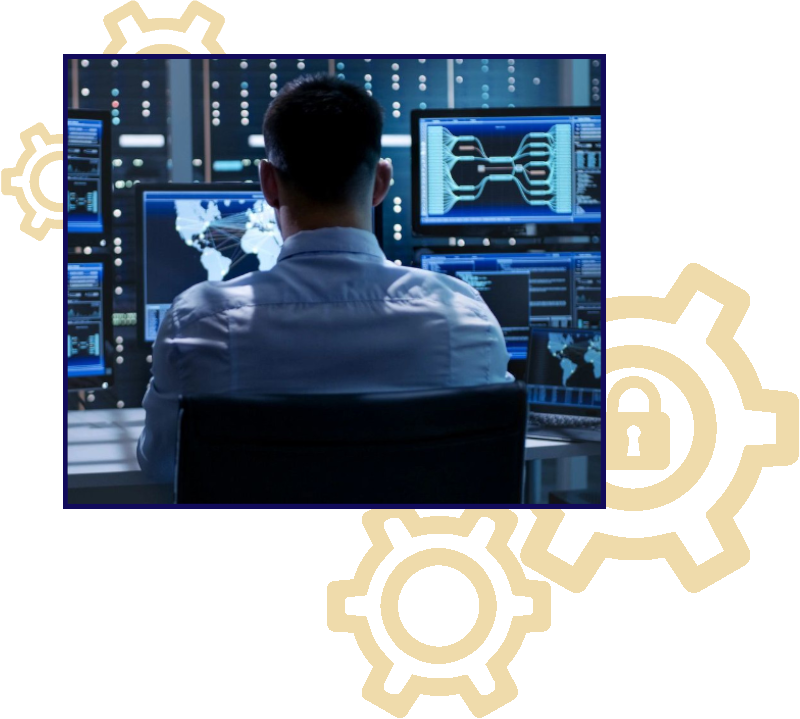 We Offer Our Prowess in
Mitigating Risks
Cyber Resilience Group, International, LLC (CRG) in Washington, DC is ready to take on securing any kind of business model. Our company has the versatility to provide comprehensive cybersecurity solutions and other business consultation services.
CRG server our federal clients via the GSA Schedule 70, HACS-SIN and several other contract vehicles. From technical engineering support to advisory and program management, CRG supports a wide variety of needs.
CRG is the U.S.A. representative of the international educational series provided by Rocheston Accreditation Institute. A new way to approach cyber‑security education. Learn more here.
CRG servers small to large commercial clients, and specializes in multi‑national organizations and organizations with unique needs.
Risk -Based and Cost‑Effective
Good security is often hampered by expensive solutions, lack of integration to the business itself or overly restrictive measures.
CRG promotes that good security first and foremost must support the business need, and be a part of the business process. Security addresses the business risk, not all the possible threats. This produces solutions and procedures that are risk‑based and cost‑effective. Actions that remove the risk needle without expensive panaceas.
Veteran Owned - Veteran Lead
CRG strives not to be just another consultant group. We develop our client base by personal contact. We join your company as a trusted partner to help your business succeed. We will do it ethically, or not at all.